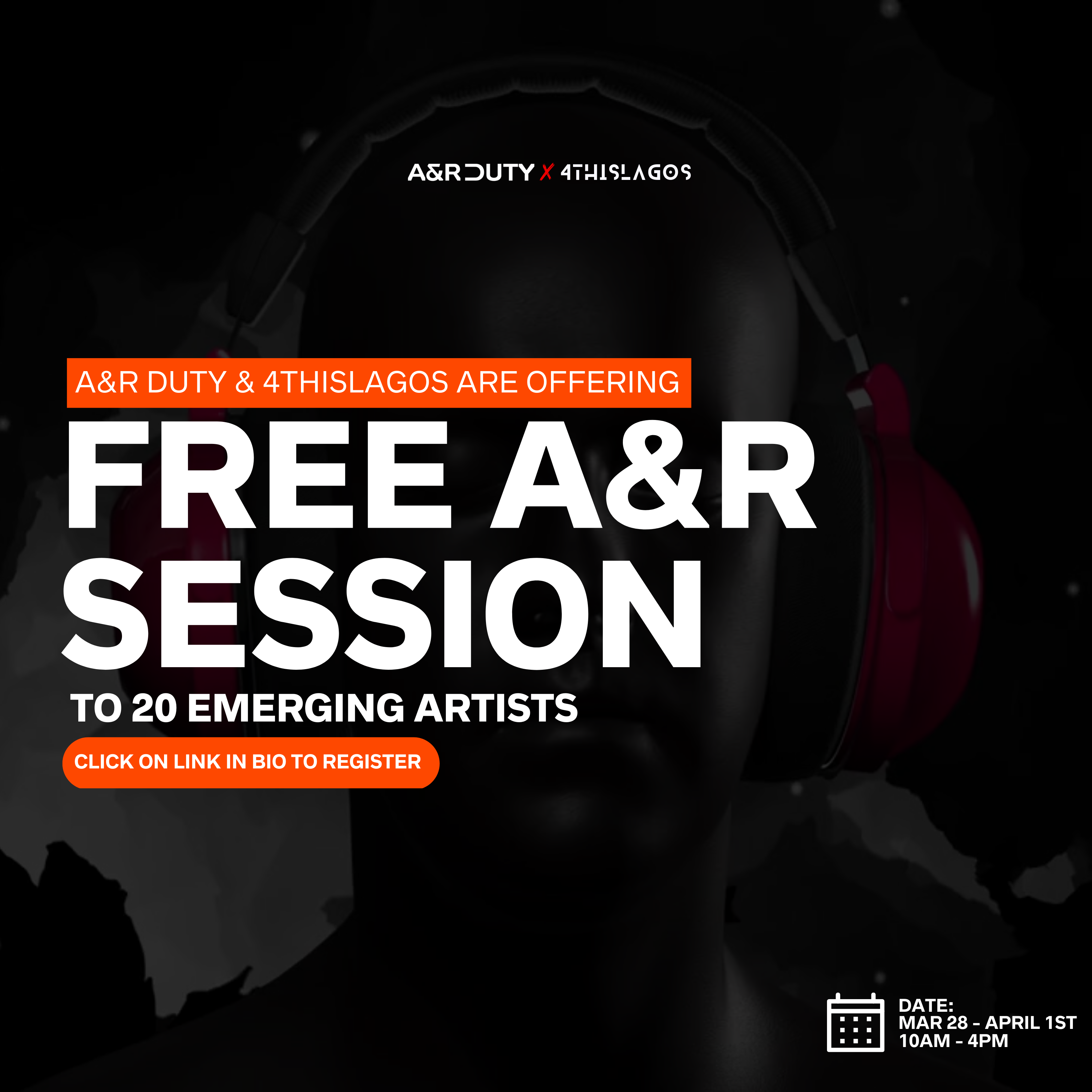 Are you an independent artist looking to take your music career to the next level? Have you been struggling to get your music heard by industry professionals? Look no further than the A&R Duty Platform and our partnership with Babatunde Makinde Williams, also known as 4ThisLagos.
At A&R Duty Platform, we offer free A&R sessions to independent artists looking to improve their music and career. Our team of experienced A&R professionals will provide you with valuable feedback, guidance, and tips on how to develop your talent and reach your full potential.
Through our partnership with
4ThisLagos, we're excited to offer even more opportunities for independent artists. 4ThisLagos is The A&R Director from Nigeria, who has worked with some of the biggest names in the industry. He brings a wealth of knowledge and experience to our A&R sessions and is passionate about helping independent artists succeed.
During the free A&R session, our professional A&R team including 4ThisLagos will review your music and provide you with honest and constructive feedback. We'll offer guidance on how to improve your songwriting, production, and performance skills, as well as advice on how to market yourself and build your fan base.
Our goal is to help you achieve success in the music industry, and with the expertise of 4ThisLagos, we're confident we can make that happen. We're committed to providing you with the tools and resources you need to succeed, and we'll be with you every step of the way.
So, if you're an independent artist looking to take your music career to the next level, sign up for our free A&R session with A&R Duty today. Don't miss out on this incredible opportunity to improve your music and career with the help of industry professionals.