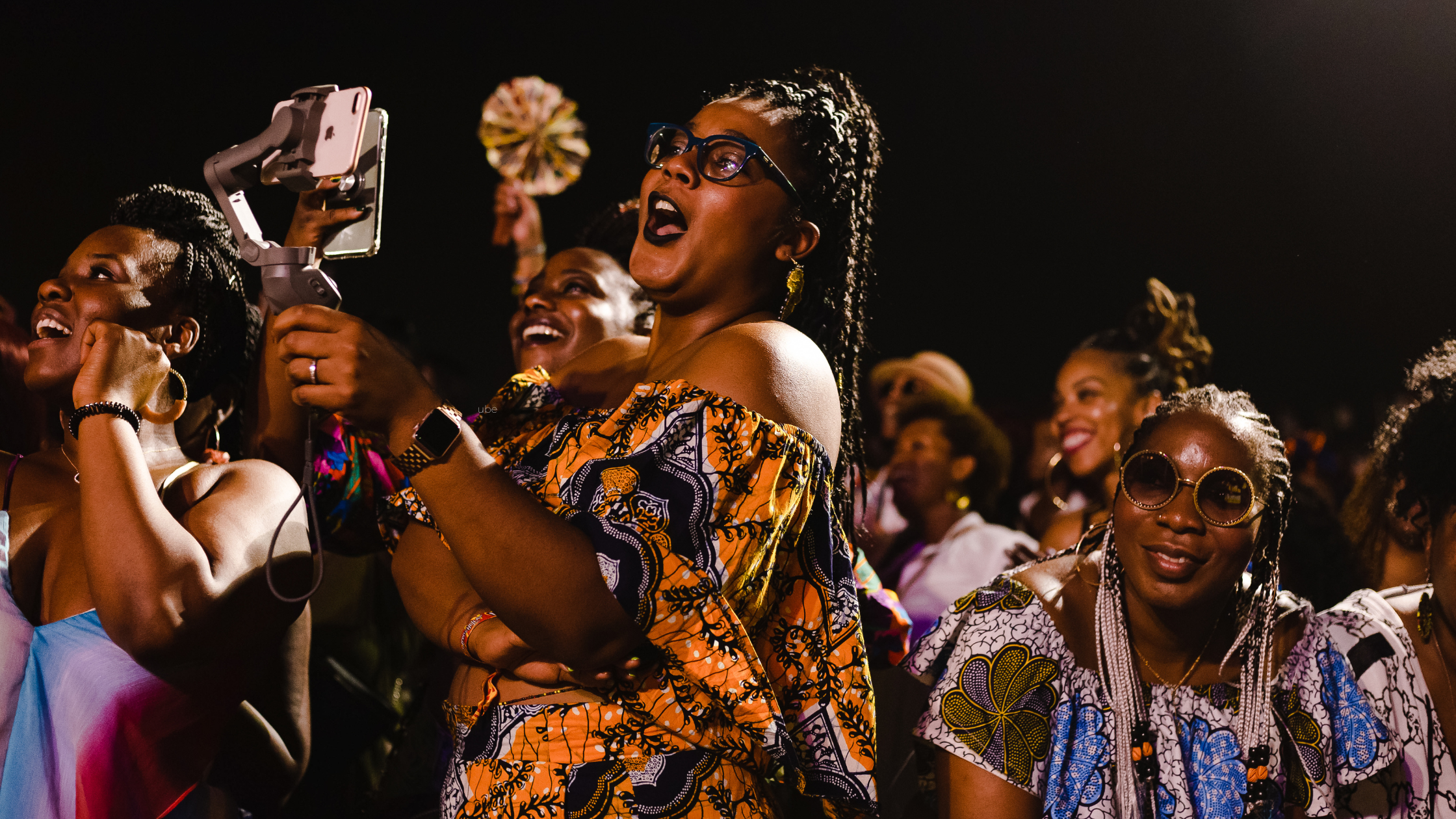 12 WAYS TO GET MORE MUSIC FANS
It's a rough world out there for musicians. The internet has made it all too easy to get exposure, but that exposure doesn't always translate into sales. So what can you do to make sure your next release hits the right note? Here are some tips that will help you reach new fans:
Get the right kind of music fans
The first step to getting more fans is finding the right kind of people. If you're looking for someone who's interested in what you do, then go ahead and post on Instagram and Twitter. But if you want someone who's interested in what you have to say, then maybe Facebook would be better suited for your needs.
When considering where to find music fans online, consider their interests as well as their personality traits before deciding which platform(s) would work best for your campaign:
Are they into pop culture? Maybe they'll respond well on Twitter or Instagram
Do they care about current events? Maybe Facebook is a better choice
BE A GREAT MUSICIAN
There are many ways to get more fans, but if you want to be a great musician and influence people, you need to practice your instrument. Practice makes perfect and the more time you spend practicing the better your music will sound. If you don't have an instrument yet, it's never too late! You can always learn how to play one by watching YouTube videos or taking lessons from a professional teacher in person or online.
When practicing make sure that every note sounds perfect before moving onto the next one; practice slowly until each finger movement feels natural before speeding up so that each note sounds clear and crisp without any mistakes (don't forget about vibrato). When learning new songs try playing them over slower than usual until they feel comfortable under your fingers before speeding up again when playing at normal speed – this helps eliminate mistakes caused by rushing through difficult passages without giving yourself enough time for proper execution of keystrokes needed for good technique which results in sloppy sounding notes along with other errors such as missing chords due lack confidence when performing under pressure situations (such as live performances).
First and foremost, you have to be a good person. If you're not honest, have integrity, and are empathetic towards others–if you aren't a good listener or compassionate–then no one will care about your music. Even if they do like it at first, they won't keep listening over time unless they feel connected to what's being said in the lyrics or through songwriting techniques used by the artist.
Being genuine is key when trying to attract new fans online because it allows people who might otherwise ignore ads on social media sites like Facebook (or even just ignore them entirely) an opportunity to engage with something that isn't paid-for advertising content from brands looking for attention but rather genuine interest from other individuals like themselves who want nothing more than share their thoughts about life experiences through art forms such as music!
DON'T SHOUT ABOUT YOUR MUSIC
Don't shout about your music.
It's not only annoying, but it also makes you look desperate and unprofessional. If someone is interested in what you're doing, they'll ask about it–and then they'll probably want to know more about why you think the world needs to hear your music. But if they don't ask? Then don't push them! Let them go their own way instead of trying to force-feed them something that might not be right for them at that moment or time period in their lives (or whatever).
GET ON SOCIAL MEDIA
Social media is a great way to get your music out there, connect with fans, and get feedback. You can use social media to share your music, make announcements about upcoming shows or new releases, and interact with other artists in the industry. And it's free!
Social media platforms like Facebook and Twitter are easy to use and have millions of users worldwide. You can set up an account for free at any time–there's no reason not to start today!
GET ONLINE, AND GET SOCIAL WITH THE RIGHT PEOPLE
Get on social media.
Find the right communities and be active in them.
Be helpful to others, and let people know that you're a good person who wants to help the music community grow.
BE FOCUSED
Be focused.
Focus on your music, not on other things that are not music (such as how much money you can make).
Don't let anyone convince you otherwise!
BE VISUALIZATIONALY APPEALING (AS IN, SEEK OUT DESIGNERS/ARTISTS TO HELP BRAND YOU)
Have a good logo. A great logo is more than just an image, it's a symbol that can be used in various ways to represent your music and brand.
Have a nice looking website and social media page. Your website should be easy to navigate, have all the necessary information about you and your band/artist, and look professional without being too complicated or confusing (in other words: don't make it hard for people!)
Be creative with videos! Whether it's creating an animated music video or just filming yourself playing an acoustic version of one of your songs on Instagram Live – try something different from what everyone else is doing!
Get help from designers/artists! Designers are experts at making things look appealing so if they offer their services give them some ideas on how you want everything branded then let them go wild 🙂
GET OUT THERE AND PLAY LIVE! PPL LIKES MUSICIANS THEY CAN SEE LIVE. MAKE YOUR OWN MUSICAL DREAMS COME TRUE, PLAY LIVE. INTERNET IS NOT REAL LIFE. REAL LIFE = DOING SOMETHING OUTSIDE OF HOME
Get out there and play live! People like musicians they can see live. Make your musical dreams come true, play live. Internet is not real life. Real life = doing something outside of home
If you're not a performer, go to shows and support the artists who are playing in front of an audience–not just behind a computer screen or phone screen.
GIVE AWAY FREE STUFF (BUT DONT EXPECT ANYTHING IN RETURN) – PPL LIKES FREE STUFF. KEEP TAKING IT TO THE NEXT LEVEL BY ADDING MORE VALUE INTO EVERYTHING YOU DO. MAKE IT WORTH EVERYONES TIME & ENERGY BY GIVING THEM SOMETHING BACK WHEN YOU GET SOMETHING FROM THEM
GIVING AWAY FREE STUFF IS A GREAT WAY TO BRING IN NEW FANS.
PPL LIKES FREE STUFF! KEEP TAKING IT TO THE NEXT LEVEL BY ADDING MORE VALUE INTO EVERYTHING YOU DO. MAKE IT WORTH EVERYONES TIME & ENERGY BY GIVING THEM SOMETHING BACK WHEN YOU GET SOMETHING FROM THEM
Conclusion
SO IN CONCLUSION, THE BEST WAY TO GET MORE FANS IS BY BEING A GOOD MUSICIAN. YOU NEED TO BE GOOD AT WHAT YOU DO AND MAKE YOUR OWN MUSICAL DREAMS COME TRUE! BUT ALSO BE A GOOD PERSON WHO PEOPLE WANT TO SUPPORT AND HELP OUT WITH THEIR OWN PROJECTS. DON'T EXPECT ANYTHING IN RETURN FROM OTHERS FOR GIVING THEM FREE STUFF (THAT JUST MEANS THEY LIKE FREE THINGS & DONT HAVE MUCH MONEY), BUT DO IT BECAUSE IT FEELS GOOD!