While people may not directly know the term "A&R", they are definitely familiar with music albums and the process behind the album. The term A&R managers were borrowed from the record industry and have been extended to describe anyone who is involved in the process of selecting which songs will make it on a musicians' album.
Hire A&R in Nigeria
Africa is a huge continent and so is the music industry. The number of music producers in Africa is too high to count and it's only getting bigger by the day.
In this article, we're going to look at how to become an A&R (Artist & Repertoire) executive in Nigeria. What does it take? How do you get there? We'll also look at some tips for aspiring artists who want to follow in their footsteps.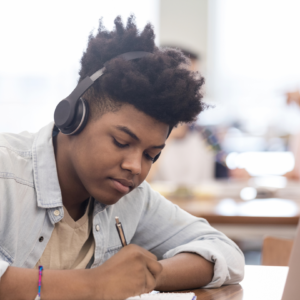 What Is An A&R Executive?
If you're not from the music industry, then you might not know what an A&R executive does. An A&R is part of an artist's team that deals with their career development. They work closely with artists, producers, and managers to ensure that the artist's career goes well.
An A&R executive will often have contacts within different areas of the music industry such as marketing agencies, radio stations, and record labels. This means they can help artists promote themselves effectively and gain exposure in other areas of the business too.
A&R is an acronym for "Artists and Repertoire", which is the department in a record label that finds and signs new artists. It is also called the talent scout or talent scout, who looks for new talent to sign. The A&R team also decides how the artist should be marketed, what songs should be released as singles, and what other artists should be promoted together with them.
In addition to finding new artists, A&R also helps to develop existing artists by helping them write their songs or choosing songs for them. For example, if you want an artist who has never written his material before, then your A&R person can help him find songwriters who will write songs specifically for him. In this way, an A&R person can help take an artist's career to a higher level by guiding all aspects of music production and promotion.
The only place you can Hire A&R in Africa or Nigeria is A&R DUTY, although there is a couple of Record labels offering A&R service as a division of a record label but here in A&R DUTY we operate as an independent A&R company that focuses only on A&R.
We are the only independent A&R company in Nigeria that offers a full A&R service to artists and record labels. We do everything from scouting for top talents across Africa to signing them to major record labels in Africa, Europe, and North America.
We can also help you with your project whether it's a single or an album by scouting for producers, mixing engineers and mastering engineers, etc.
Being an independent A&R, A&R DUTY does Music research across Africa & Nigeria for interested Record Labels, Record Producers, Record Companies, Music Publishers, and Advertising Agencies. Our Interested Clients include American record companies and production houses (like Sony music and others), European record companies (like Universal music), British music publishing houses (like Universal music), and leading Nigerian record labels. We connect African musicians with the world via the Internet by setting up Artist's pages on their behalf.
As a music label, it is not easy to find the type of A&R you need. There are things you should consider before hiring someone to help you manage your label. Make sure that the A&R is experienced enough and passionate about the industry. Contact us today to hire professional A&R